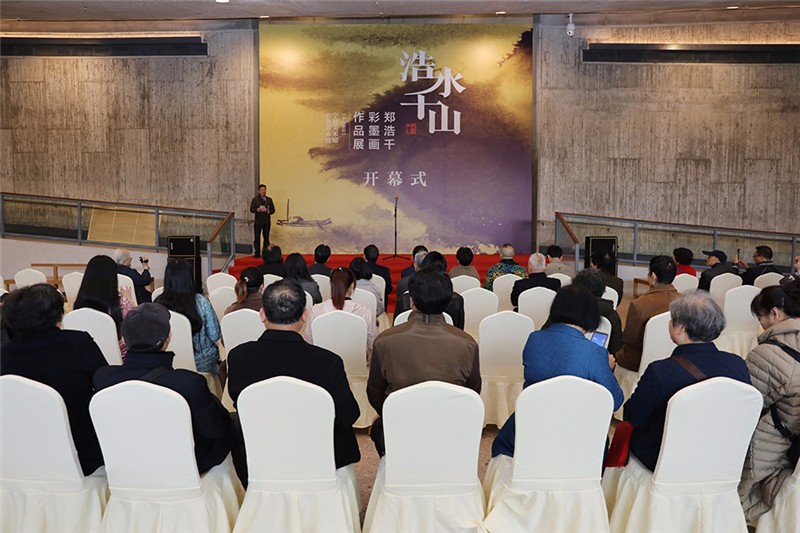 In the morning of March 22nd, the "Ink and Color Art Exhibition by Cheng Haw-Chien" unveiled, which was jointly hosted by Ningbo Museum of Art and Gongwang Art Museum. This exhibition presents nearly 60 works of various themes created by Cheng Haw-Chien. Han Licheng, Vice Chairman of Ningbo Federation of Literary and Art Circle and Director of NMA attended the opening ceremony.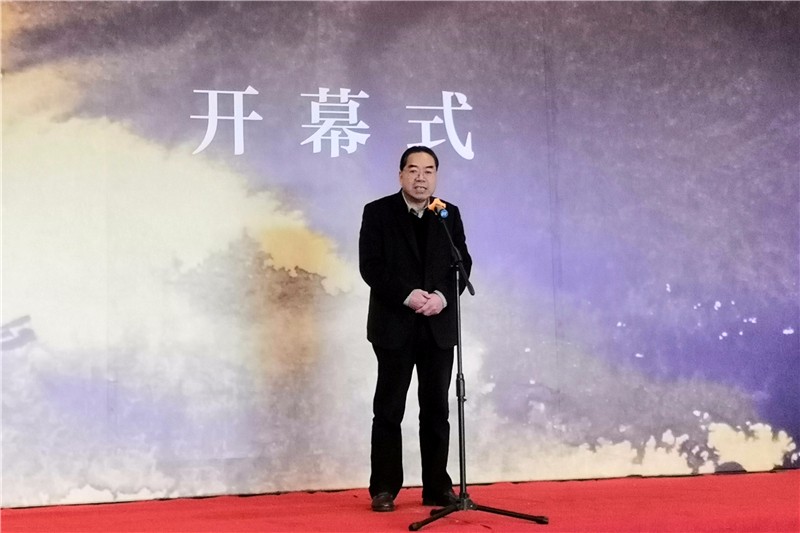 Born in 1948, Cheng Haw-Chien, a Malaysia Chinese, has his ancestral home in Huizhou, Guangdong Province. He is now the Director of the Central Research Academy of Art Malaysia and an art consultant at NMA. Lived overseas for years, he grew up in a mixed educational environment of Chinese culture and western culture, with Cho Mo and Chao Shao-an as his painting teachers, making him an essential person in expanding the Lingnan School of Painting. Having successively held 20 individual art exhibitions at the National Art Museum of China and other venues and 128 overseas art exhibitions, he is highly praised in the international art circle. Furthermore, his works are quite appreciated by eminent masters such as Liang Shiqiu, Shen Peng, Chen Chuanxi and Yu Qiuyu.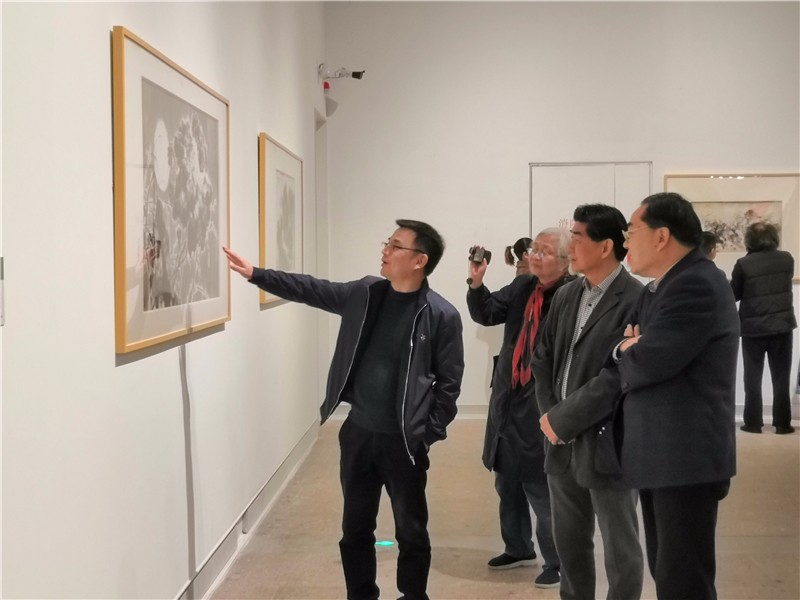 Song Fuhua, Chairman of Federation of Literary and Art Circles in Fuyang District, said that he hoped to strengthen the international cultural exchanges in Fuyang, enhance the sense of national cultural identity and advance mutual emotional integration through this exhibition held jointly with the NMA, so as to help build cultural Zhejiang, and celebrate New China's 70th birthday.
In his speech, Han Licheng first reviewed the artistic experiences of Cheng Haw-Chien and his deep friendship with NMA. He expressed that Cheng Haw-Chien's outstanding achievements in art had brought useful references to Chinese painting creation. On behalf of Ningbo Federation of Literary and Art Circle and NMA, Han Licheng conveyed sincere gratitude to the Federation of Literary and Art Circle and also the Artists Association in Fuyang District, as well as Gongwang Art Museum, for their great attentions to this exhibition. At last, Han Licheng announced the opening of the exhibition.