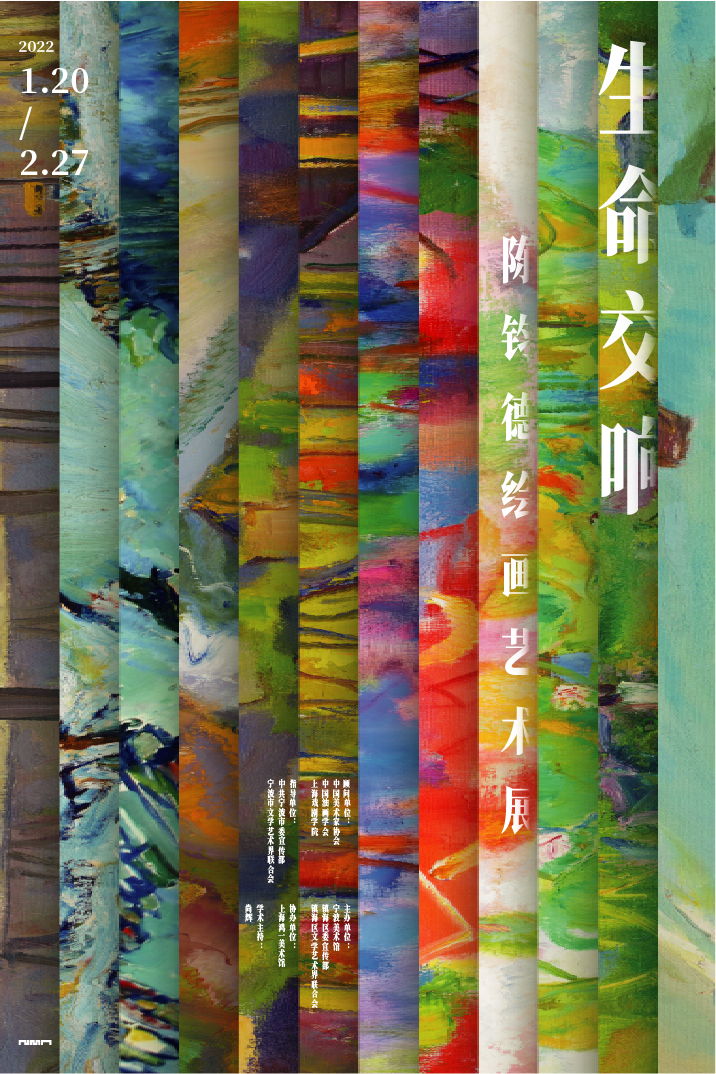 Time: January 20, 2022 — February 27, 2022
Location: Hall 1
Curators' Notes
Chen Junde was a brave who longed for decoding the art and eagerly embraced art. He was a lucky guy "privately instructed" by various senior artists, such as Lin Fengmian, Liu Haisu, Guan Liang, Yan Wenliang and Min Xiwen. He was a lone ranger who wandered between sketching emotions and expressing images. He was an explorer who had sought the integration of Chinese and western features in oil paintings for over six decades. He was a Ningboer actively involved in the oil painting circle in Shanghai in the 20th century. His artworks feature distinctive expressionism. Some are bright and magnificent. Some are fresh and elegant. Some are passionate and raging. Some are dreamy and splendid... While maintaining the quality of western oil paintings, these artworks, free and dynamic, also present tastes of traditional oriental freehand brushworks. He conveyed his unique oriental aesthetic spirit with oil paintings.
Chen Junde once said: "the creation of artists is the passionate expression of life. Creation needs passion. Where does the passion come from? It comes from the subjects. It comes from spiritual communications! In the face of new environment, I silently communicate with the sky, the land, mountains, waters, buildings, lights and people. Communications arouse feelings and emotions in me." When he was painting, he often turned on a speaker and chose a suitable symphony. His bush danced with the surges of music. He, in a nearly fanatic way, presented emotions and vitality on canvas. The canvas became his free world to enjoy painting. The pigments jumped among strokes "unrestrainedly". The colors smoothly integrated and collided in his hand. As his emotions flowed, the techniques faded away. All his emotions were presented on canvas...
His life is composing a symphony with art! His art is orchestrating a symphony with the times!
Even shrouded in dark clouds, people with light in hearts will surely see the sunrise in the end. Chen Junde's heart is bright and full of love. His art is bright and full of vitality! The depiction of light and shadows and the application of colors in his artworks fully demonstrate his glowing heart. Chen Junde is a master of colors. He boldly used various colors, and allowed colors to collide with sparkles, producing natural visual charms and artistic passion for life.
Ningbo Museum of Art dedicates this exhibition to visitors. Hope you can enjoy the simple, clear, persistent and pure art life of the Ningboer, Chen Junde.
"My life is only set on fire for art!"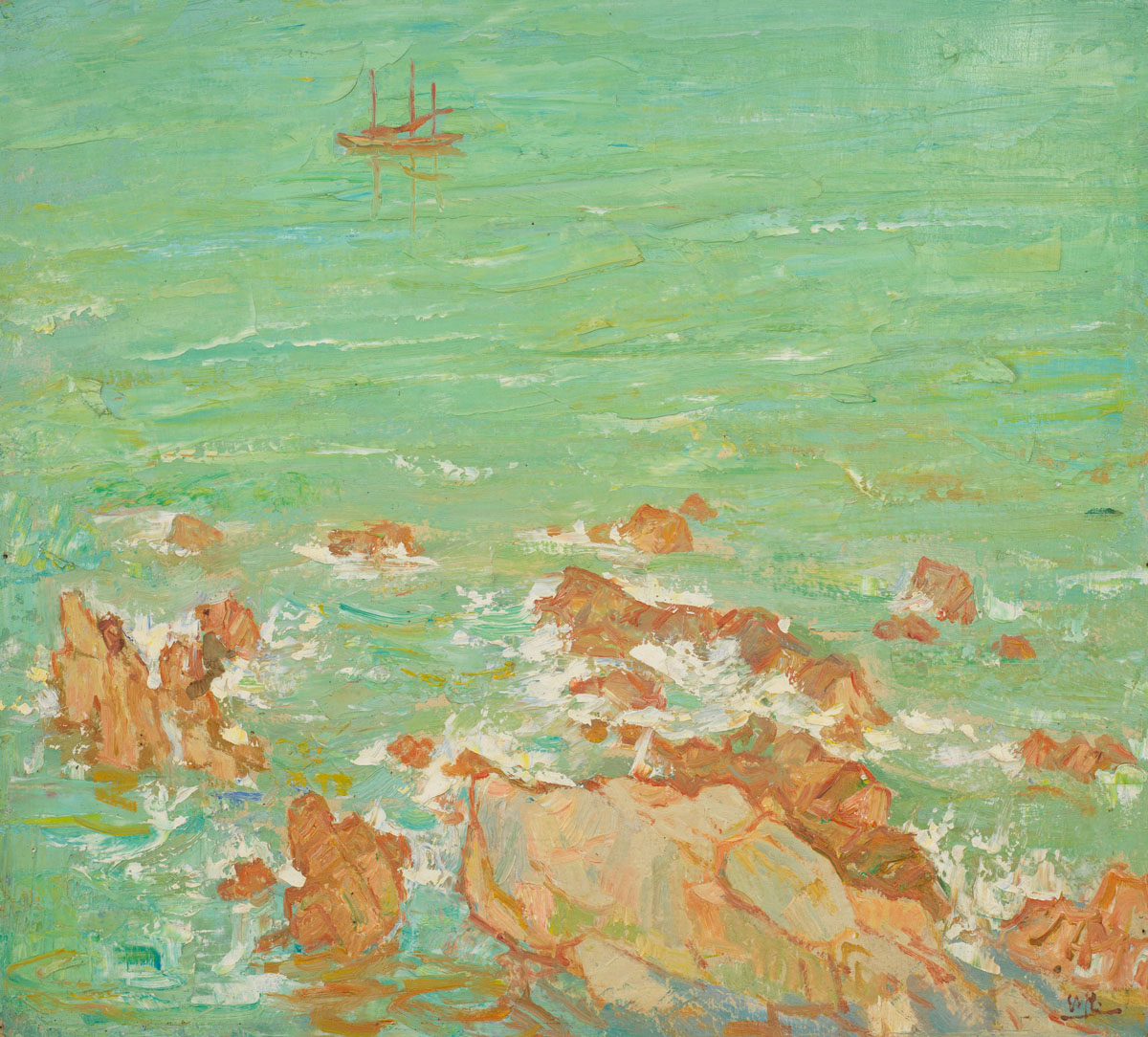 Shengsi, 51.5cmX48 cm/1974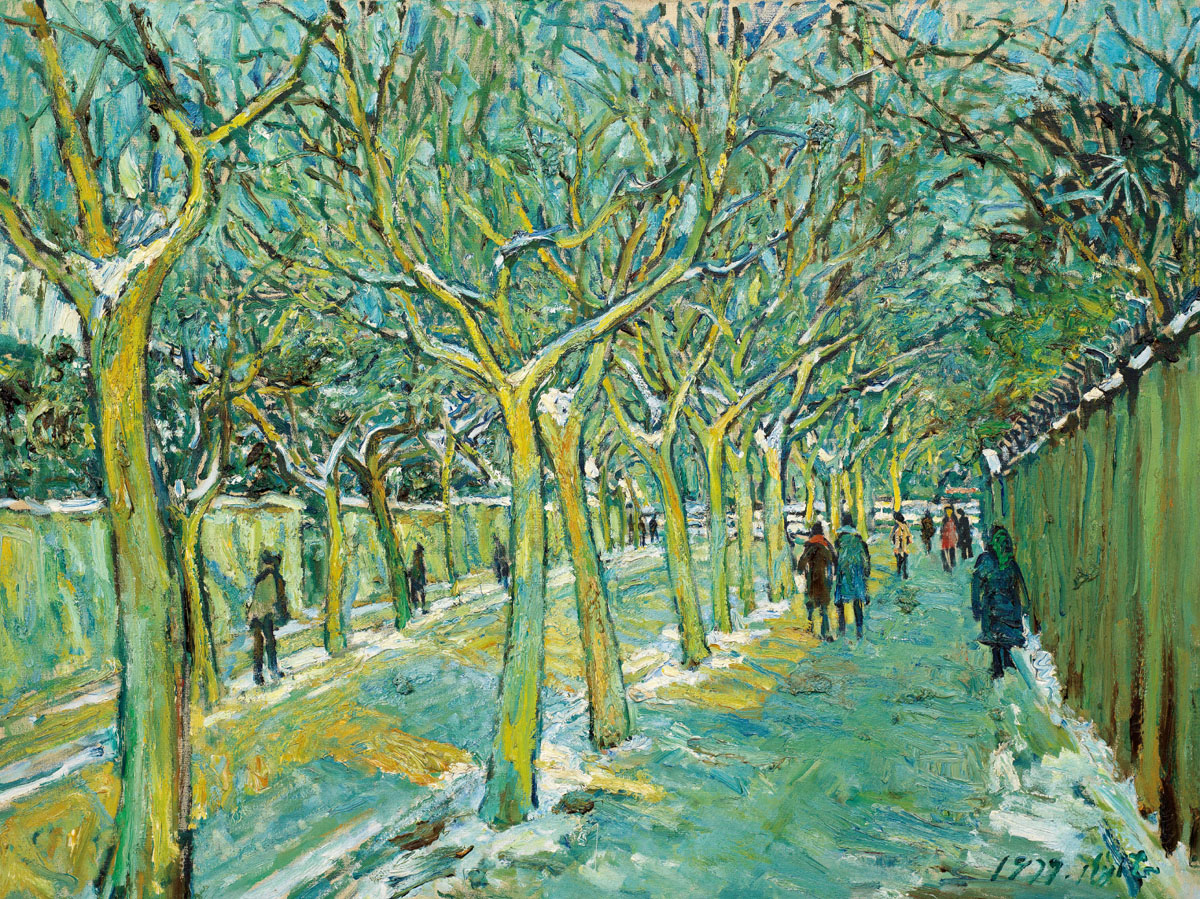 Yueyang Road After Snow In Shanghai, 70cmx90cm 油画/ 1979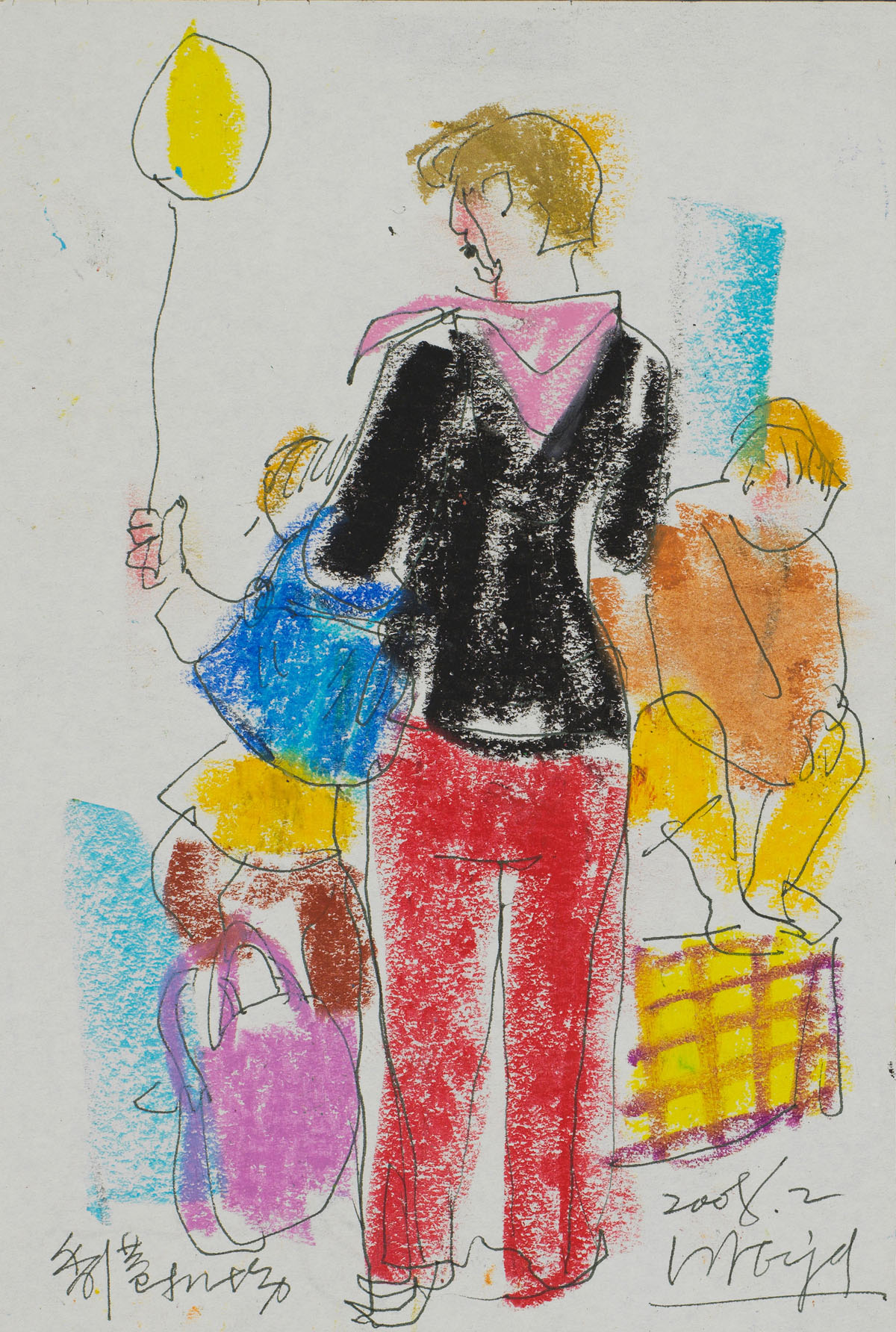 Drawing At Airport, 2008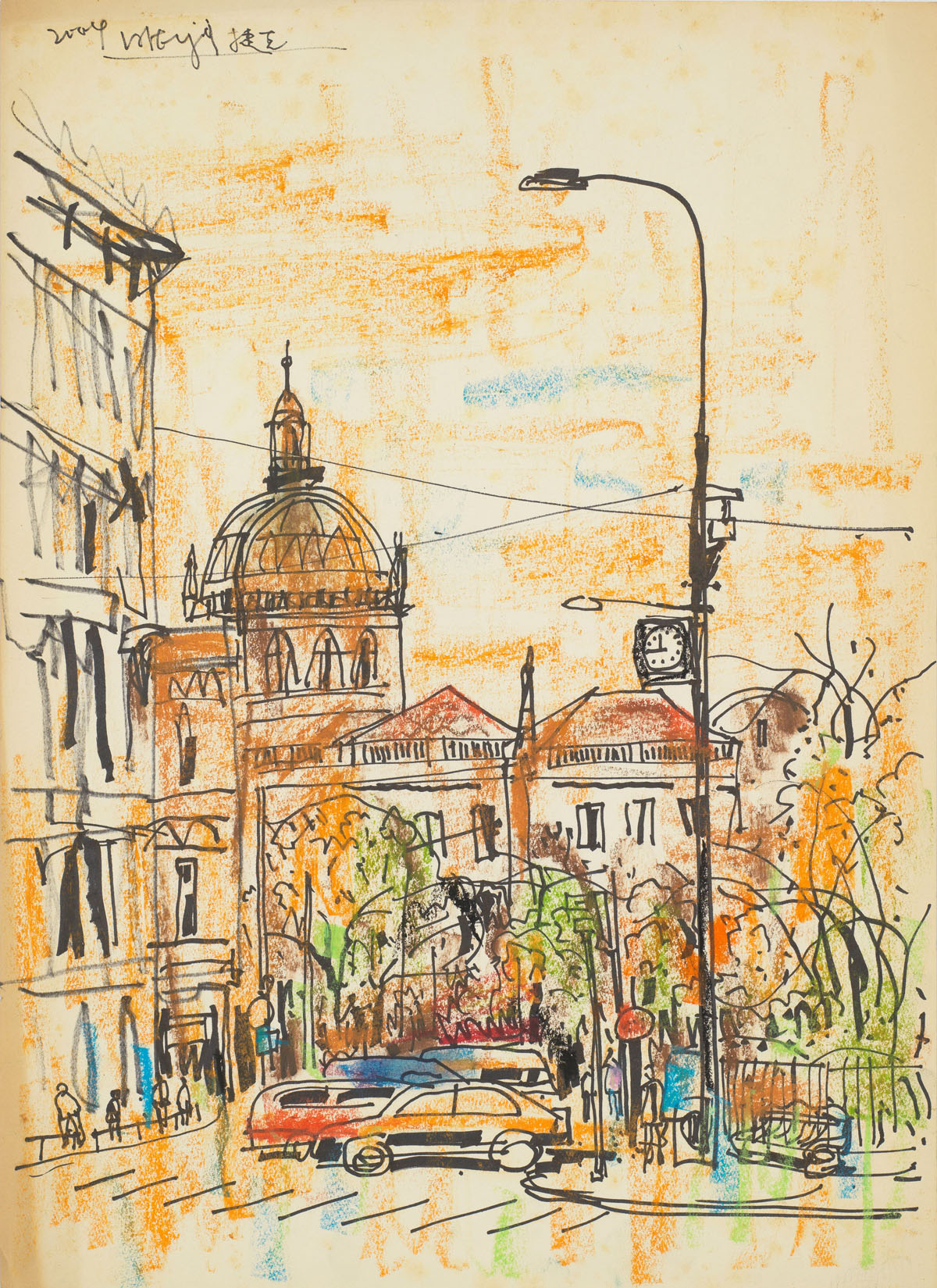 Street In Czeck, 2004