Facility
---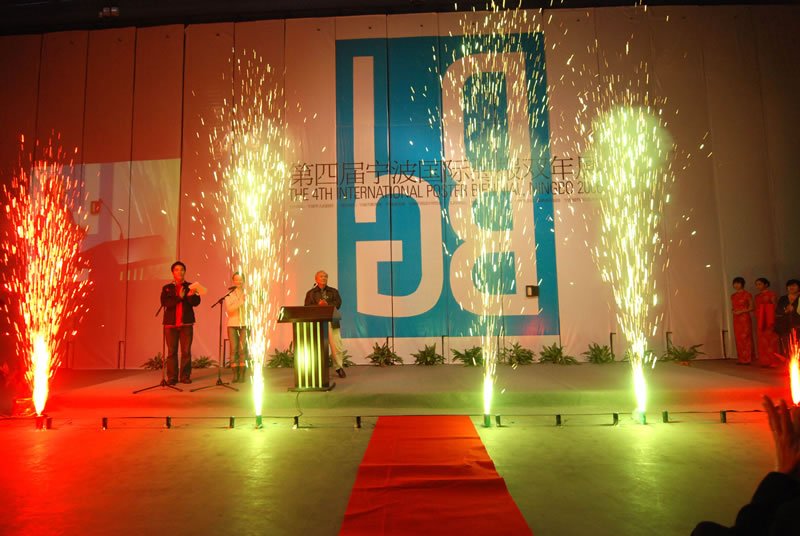 The Atrium
The 400sqm atrium is an ideal place for ceremony and party.There are gift&book store and information desk ready to serve you.
---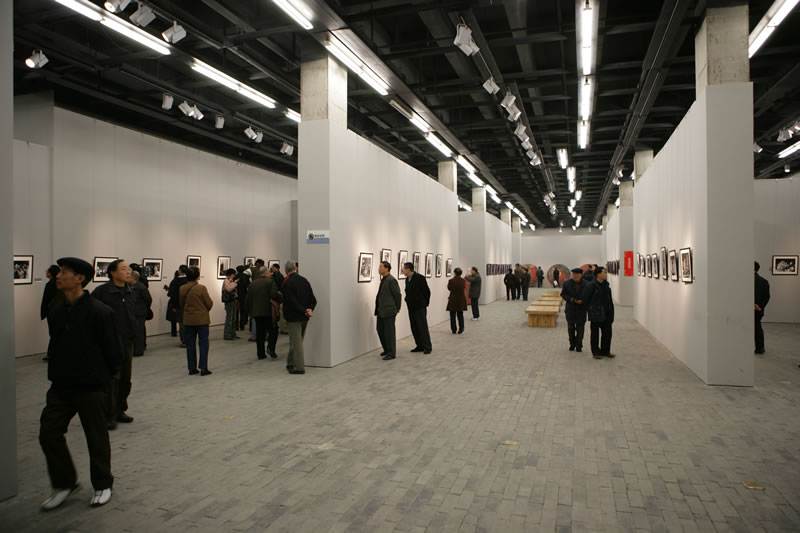 No. 1 Exhibition Hall
No. 1 Hall, which has 1600 sqm exhibition area and 400m long exhibition wall, is perfect for traditional painting exhibitions. Paved with gray bricks, it conveys the simplicity and elegance in Chinese old constructions. Meanwhile the up-to-date lighting system, air-conditioning as well as surveillance system can support any kind of exhibitions.
---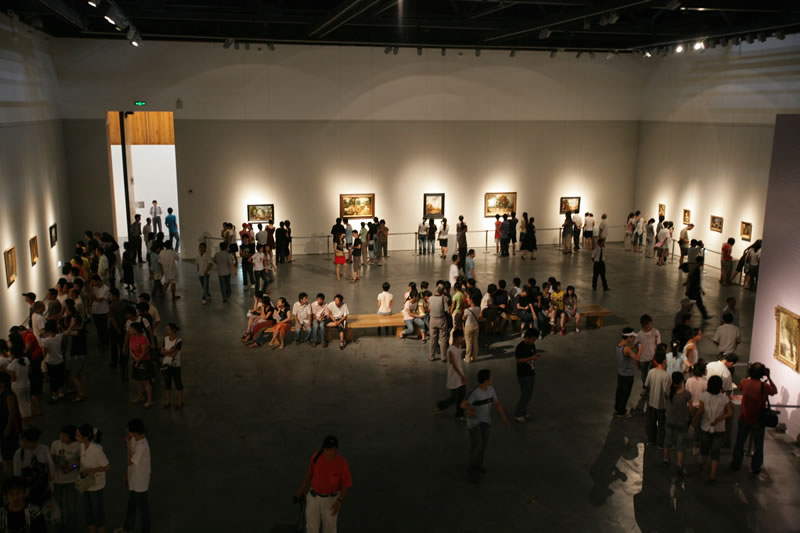 Primary Exhibition Halls
The two primary exhibition halls, No. 2 and No. 3 exhibition hall has more than 640 sqm exhibition area respectively. With 8 meter tall and more than 200 meter long walls, both can accommodate various kinds of exhibitions. The glass roof and adjustable sun shield as well as air conditioning system can meet the most strict ambient requirements.
---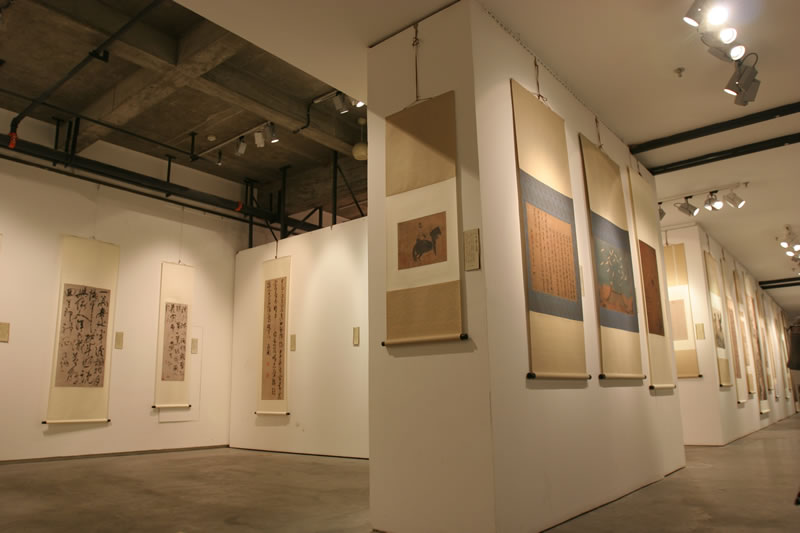 Secondary Exhibition Rooms
Six secondary exhibition rooms are for small-sized or solo exhibitions. Humiditiy and temperature controllable showcases in 2B and 2C exhibition room provide the best protection for antique or vintage exhibits.
---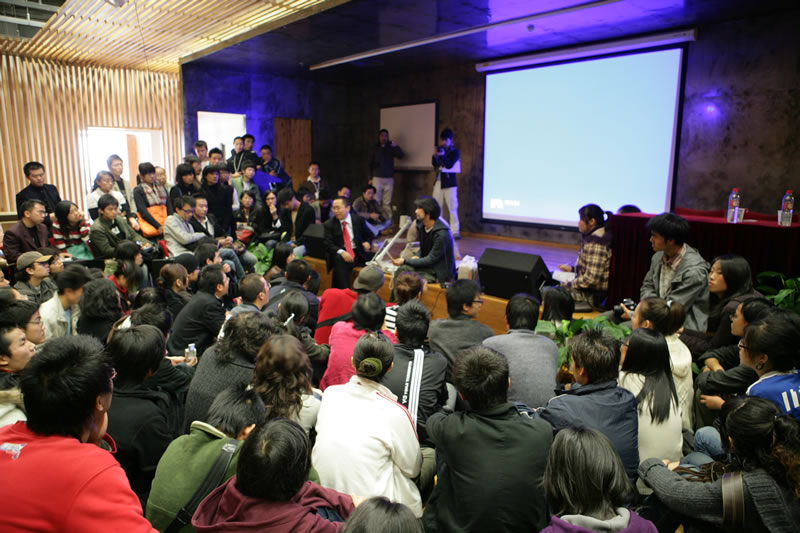 Multi-purpose Hall
400sqm multi-purpose hall can accommodate up to 400 people. Equipped with professional projector, modern conference and audio systems, it is suitable for all kinds of conferences, lectures, forums or other events.
---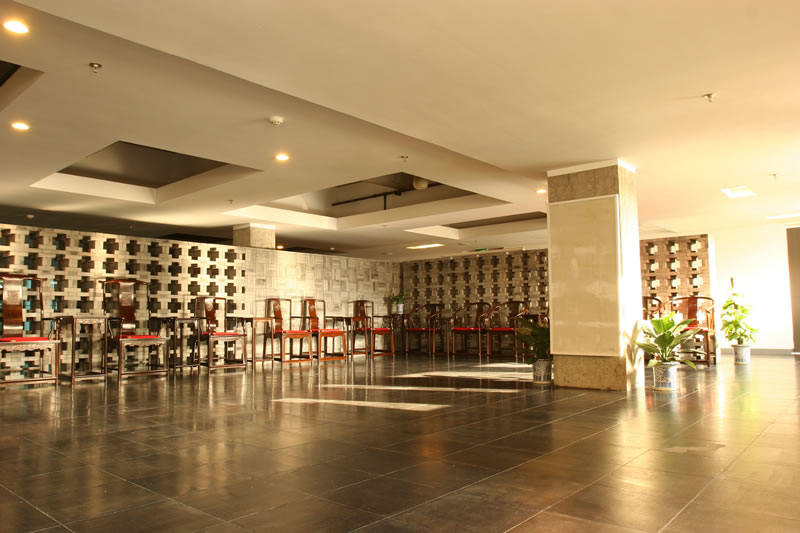 Resting Room
266 sqm Resting Room is reserved for Visitors normally, but can also be used for holding symposiums or academic conferences.
---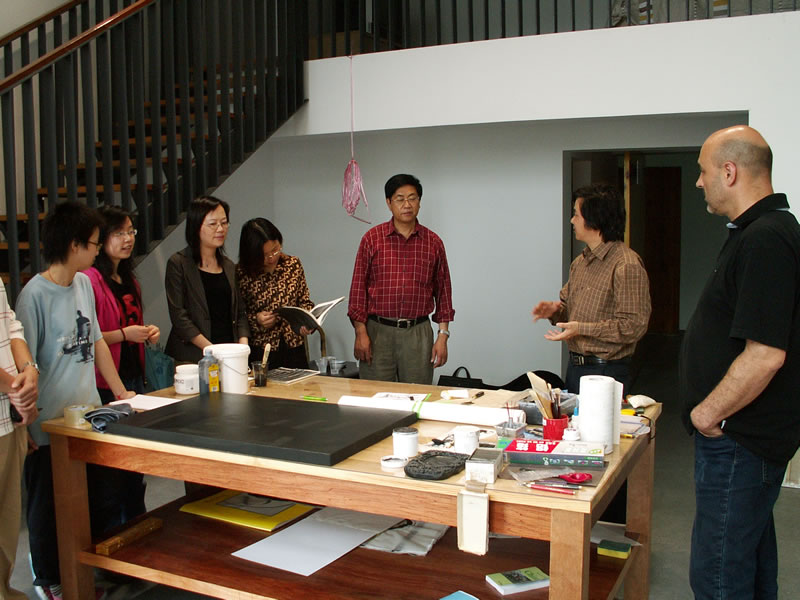 Artist Studio
Artist Studio is a lodge for visiting scholars, guest artists and other guests. The complete home appliances and facility make their stay as comfortable as at home.
---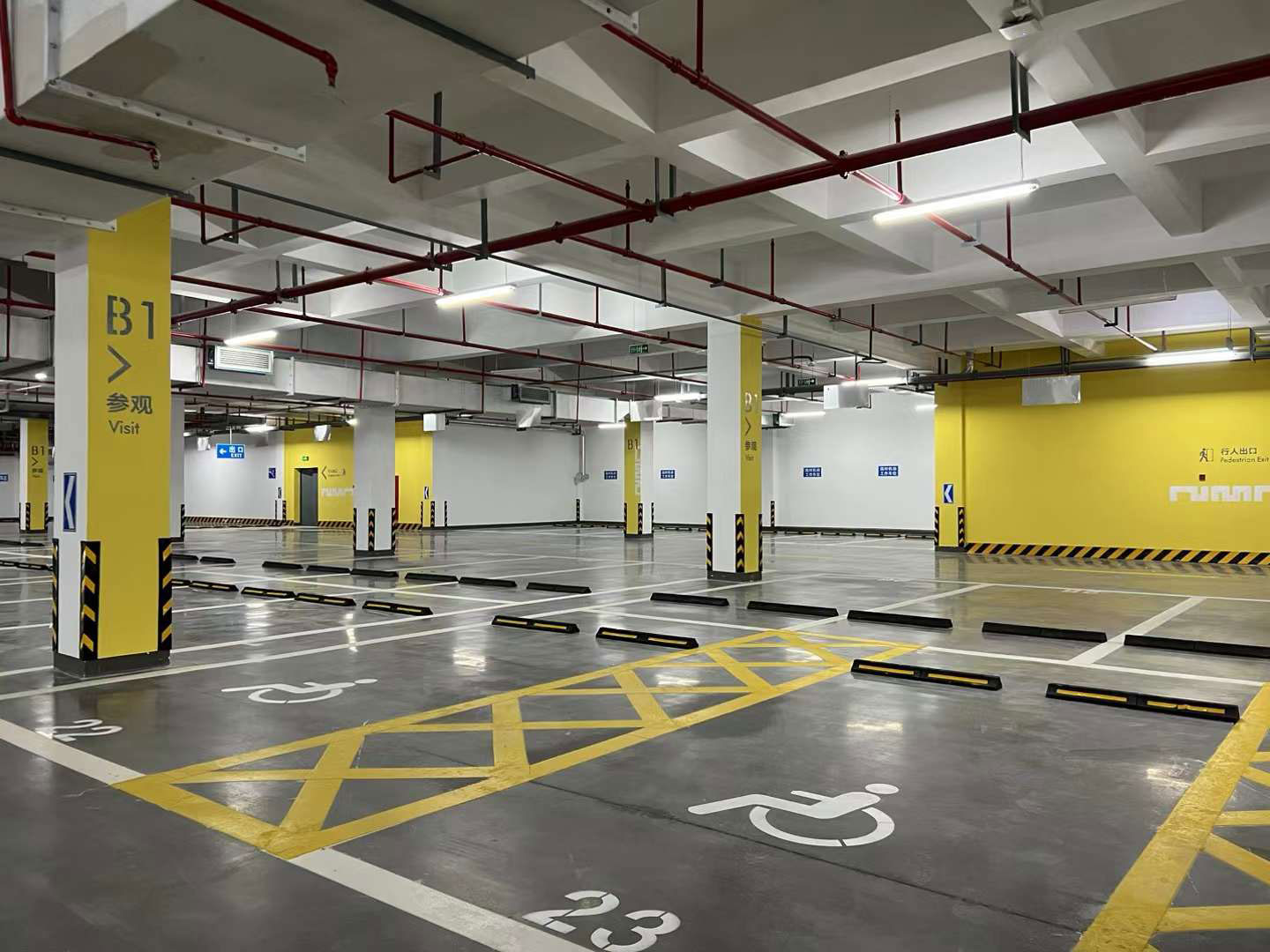 The Garage
2-level garage can accommodate up to 150 vehicles.
---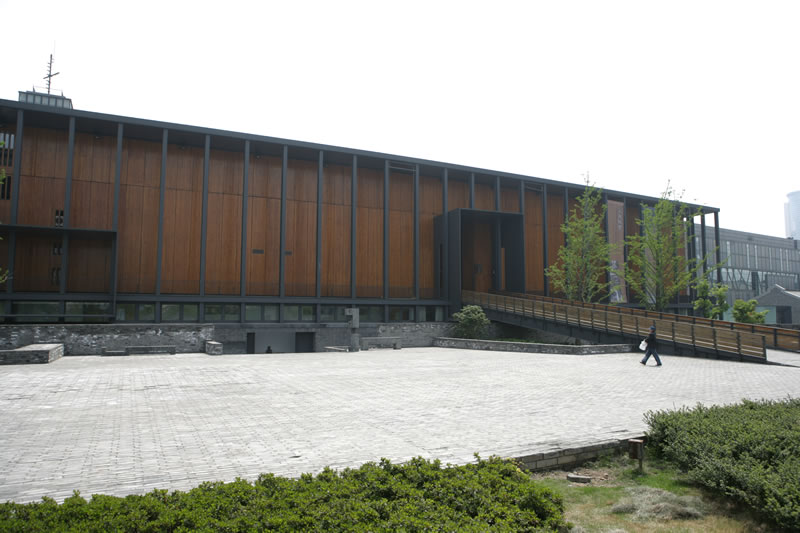 Rooftop Plaza
Rooftop plaza is designed as a incarnation of the long-gone passenger pier. On the plaza before they stroll through the bridge into the main building, the visitors feel like they are on the pier and about to board the "Ark of Art".
---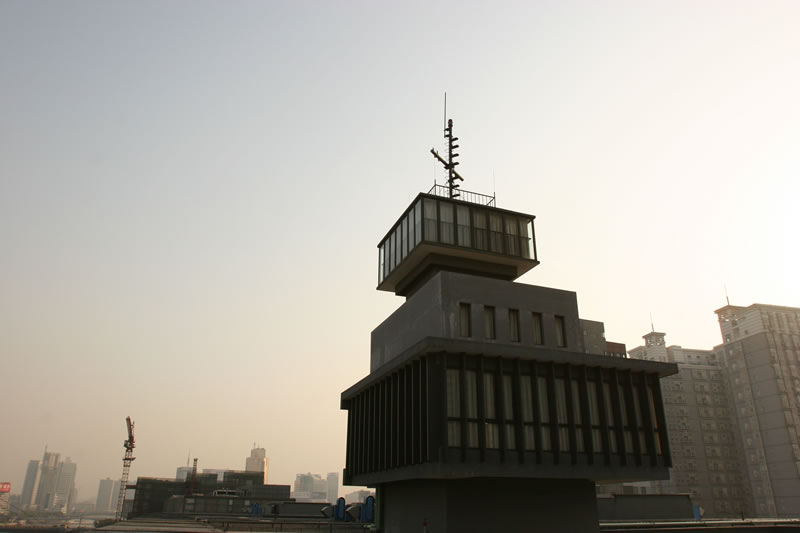 The Control Tower
The control tower was a symbol for the passenger pier in the past. It was kept when the passenger hall was turned into this Museum. Now it becomes a unique feature for the Museum.
---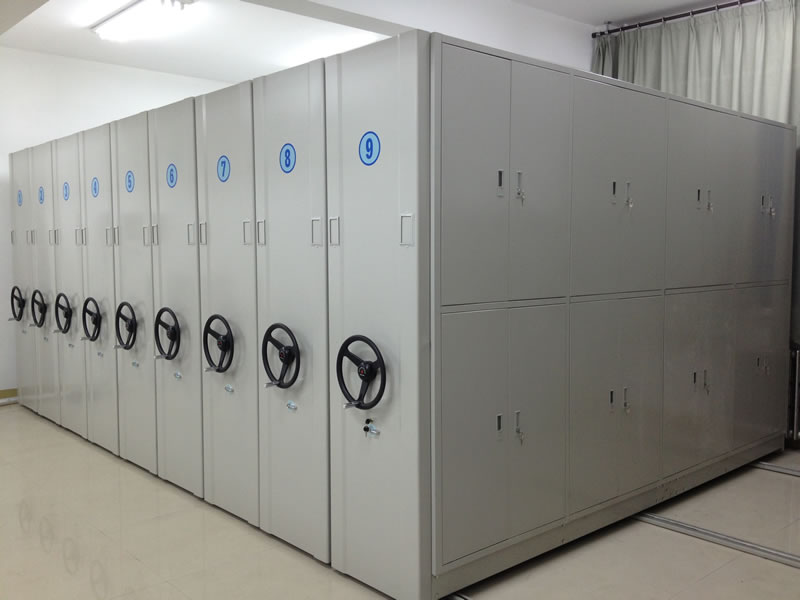 Artwork Storeroom
1500sqm Artworks Vaults are well equipped for maximum safty and security. The whole area is put under multiple security cameras and motion detectors. The vaults are guarded by purposely built anti-theft fire gates which discourage any brutal force break-in attempt. Air-conditioning systems offers the best ambience to preserve art works.